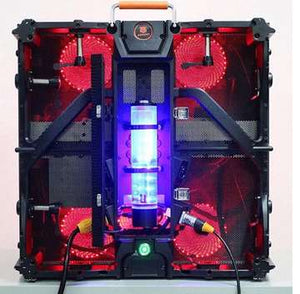 ASICminer 8 Nano S 58Th/s
Regular price $6,000.00 Sale
Specifications:
Hash Rate: 58TH/s ±10%
Dimensions: 500mm x 500mm x 235mms
Power Efficiency: 0.044 J/GH±10%
Power Consumption: 2500W±10%
Weight: 27 kg/unit
Cooling: Original ASICminer water cooling noiseless system
Operating Temperature: 10°C to 45 °C
Network Connection: Ethernet
Default Frequency: 650M
Noise: 47db
Operating Humidity: 5%-95%RH
Mines all SHA-256 coins.
1

. Most Profitable Bitcoin miner.
Mines all SHA-256 coins.
Custom-designed SHA256 ASIC chip.
Record high Efficiency.
2

. Noiseless Water Cooling How it works
Most effective closed-loop cooling system.
Silent high-pressure pumps.
Durability of more than 50,000 hours of working.
Will continue to work efficiently even if 35% of fans stop working.
Сan be installed in residential areas (due to the level of noise).
3

. Ready to use mining farms
Locks-latches for the assembly of mines.
A farm of 50 miners can be assembled into the mining farm on latches, by two people, in less than an hour.
4

. Professional power connectors.
Higher quality and reliability of contact.
High level of safety.
5

. Professional LAN Cable
10 meters cable.
Professional connectors.
Industrial standard connection LAN type.
6

. Incredibly simple transportation
Fold handle on top.
Handles on the sides of the body.
Package:
1 x ASICminer 8 Nano S
2 x Power Cable 3m (Plug type of the shipping country)
1 x LAN Cable 10m
Built In PSU