haejin ETH analysis
SUMMARY
The Apex for both the price's downward wedge pattern and the MACD symmetrical triangle occur on April 8th! Today is the 1st; so, ETH is so close to a resolution of these patterns! As you already know, my projection is bullish. From now until April 5 or 6 or 7 or 8th, price is likely to finish putting in the final microwaves. No one knows the precise day and time....but many can sense it.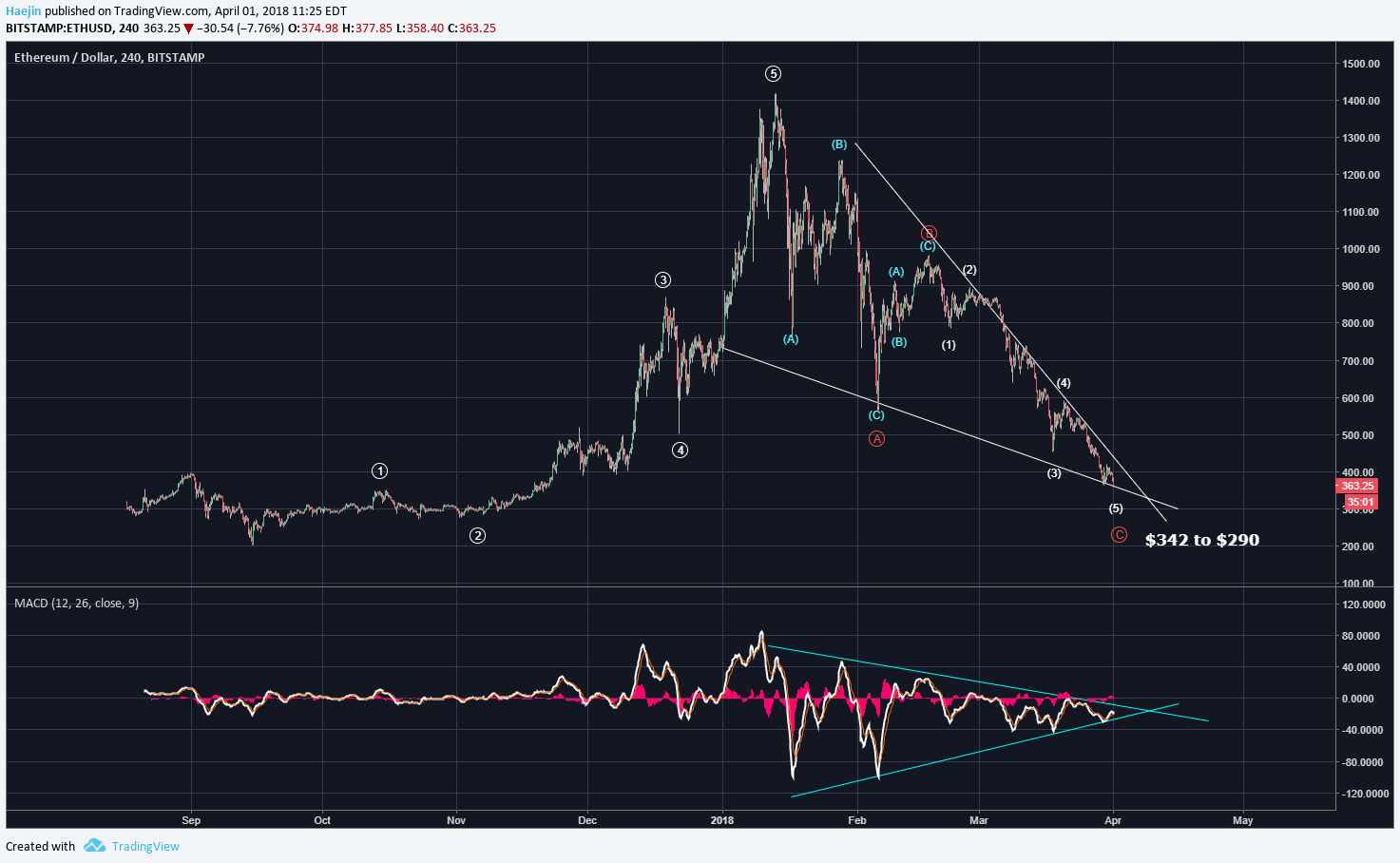 Here are the blue subwaves of white 5 of red C and it is likely to pierce the bottom support line in the range of $342 to $290 or so sometime on April 5 ot 7th.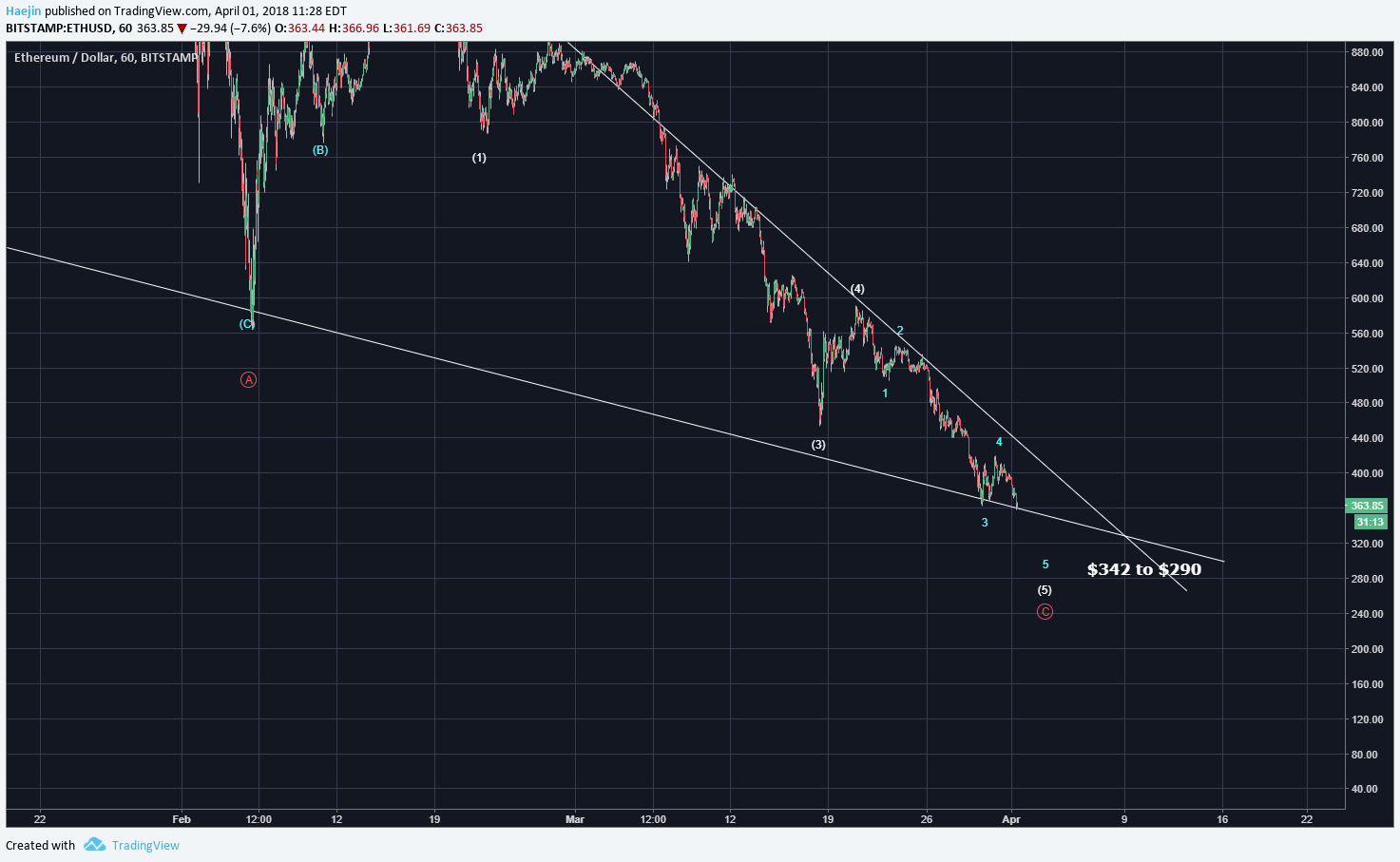 In this micro-dissection of the final waves remaining, the red waves represent the subwaves of the blue 5. Very, very close to a resolution! Is now the time to be taking SELLING or BUYING actions?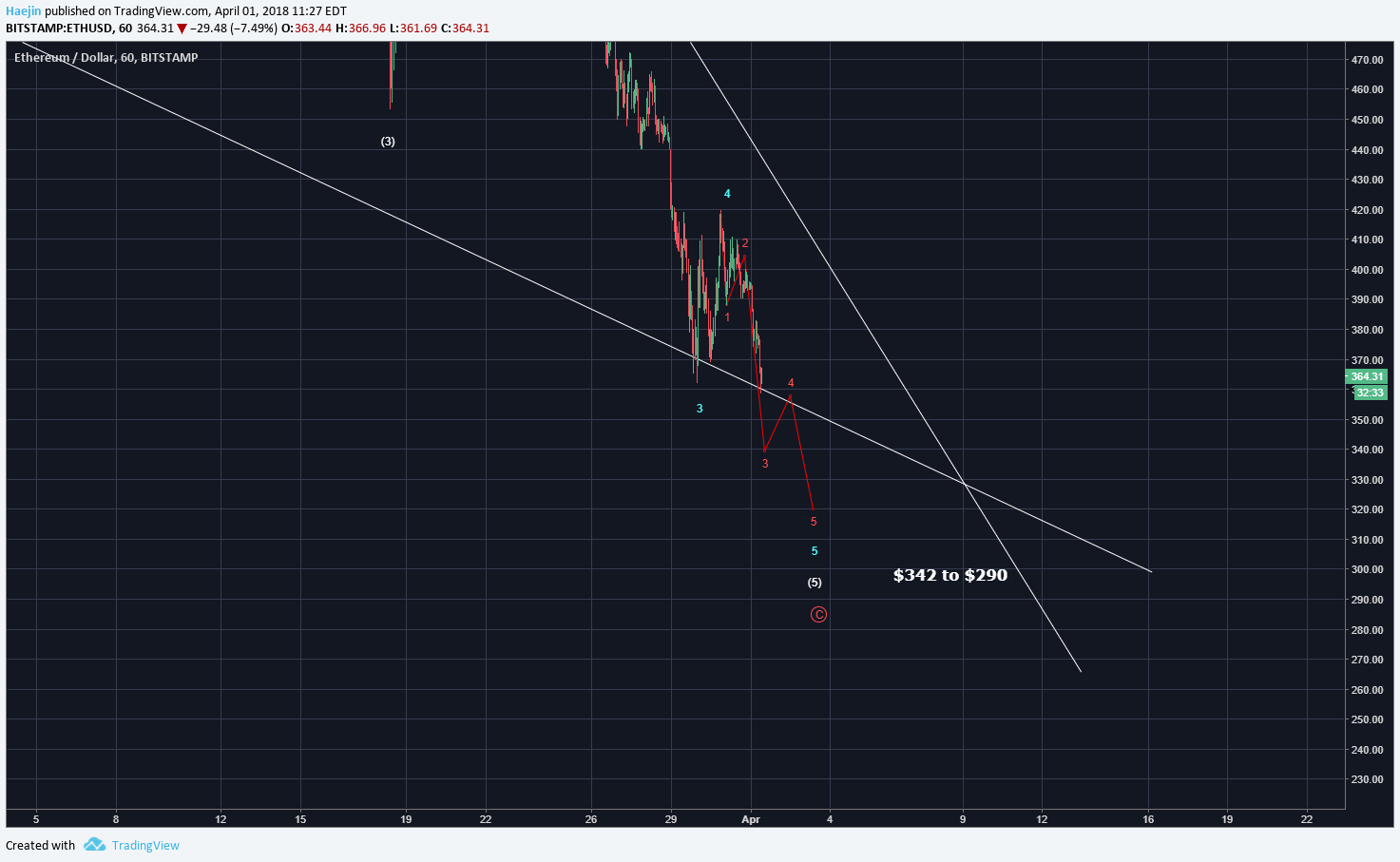 Legal Disclaimer: I am not a financial advisor nor is any content in this article presented as financial advice. The information provided in this blog post and any other posts that I make and any accompanying material is for informational purposes only. It should not be considered financial or investment advice of any kind. One should consult with a financial or investment professional to determine what may be best for your individual needs. Plain English: This is only my opinion, make of it what you wish. What does this mean? It means it's not advice nor recommendation to either buy or sell anything! It's only meant for use as informative or entertainment purposes.