haejin ETH SUMMARY
There is a breakout in the Ethereum (ETH) MACD!! The yellow circel in the below chart shows the piercing of the upper yellow line taking place. However, price has not breached the upper blue line. While there is a scenario for a potential lower low as shown by the blue arrow line, the white impulse 1,2,3,4,5 shows a more likely pathway. This first round of five waves up is essential to start the trend reversal.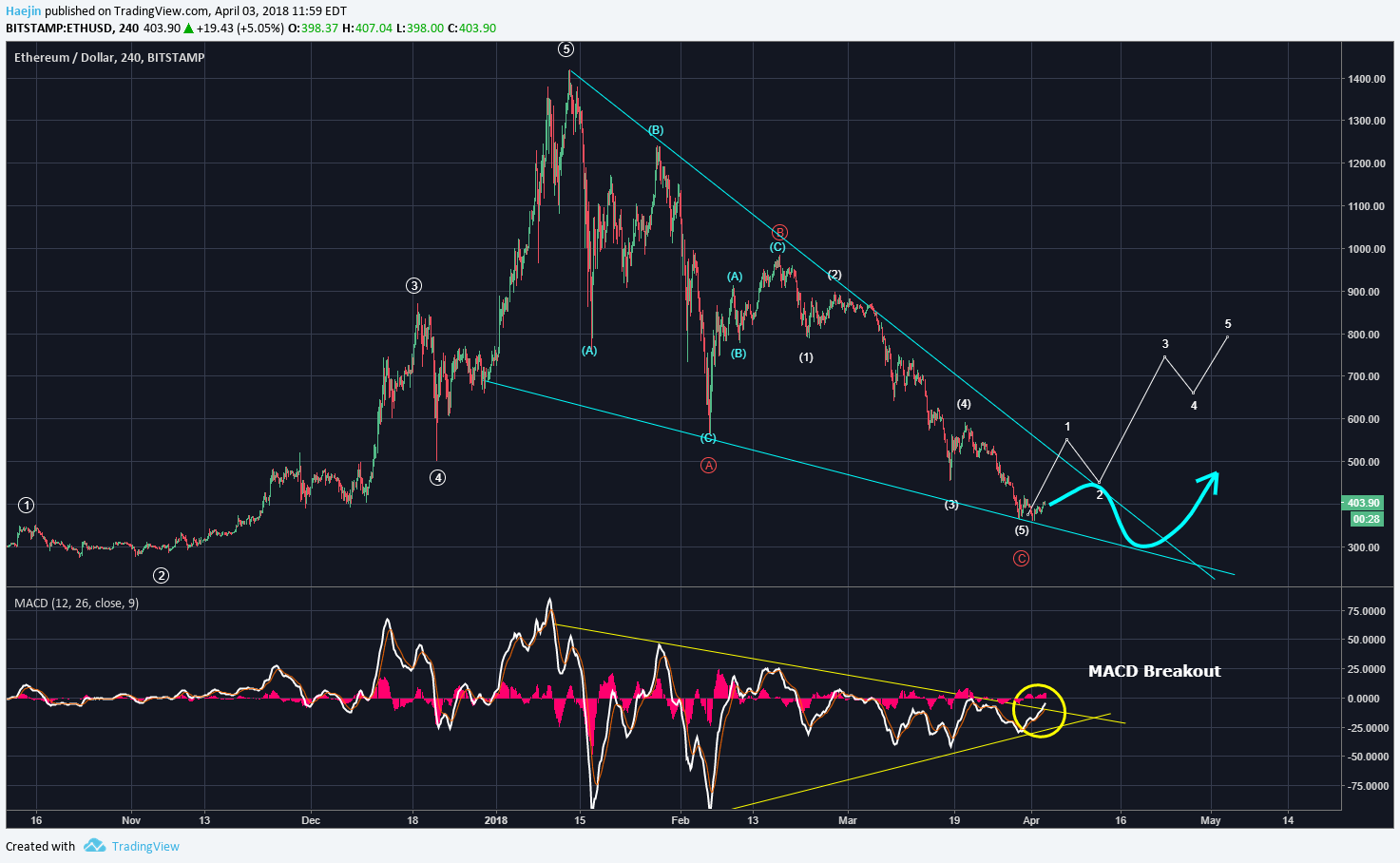 Here is the daily MACD for ETH. It's MASSIVELY OVERSOLD! That means SELLERS are ALL leaning on the same side of the boat and that's NOT sustainable. Note also the higher lows the red histrogram has been making. This is a preamble to a MASSIVE blow up for the daily MACD. Would now be the best time to be taking selling or buying actions? IF you were short ETH, would now be the best time to be taking "Buy to Cover" or Sell Short more?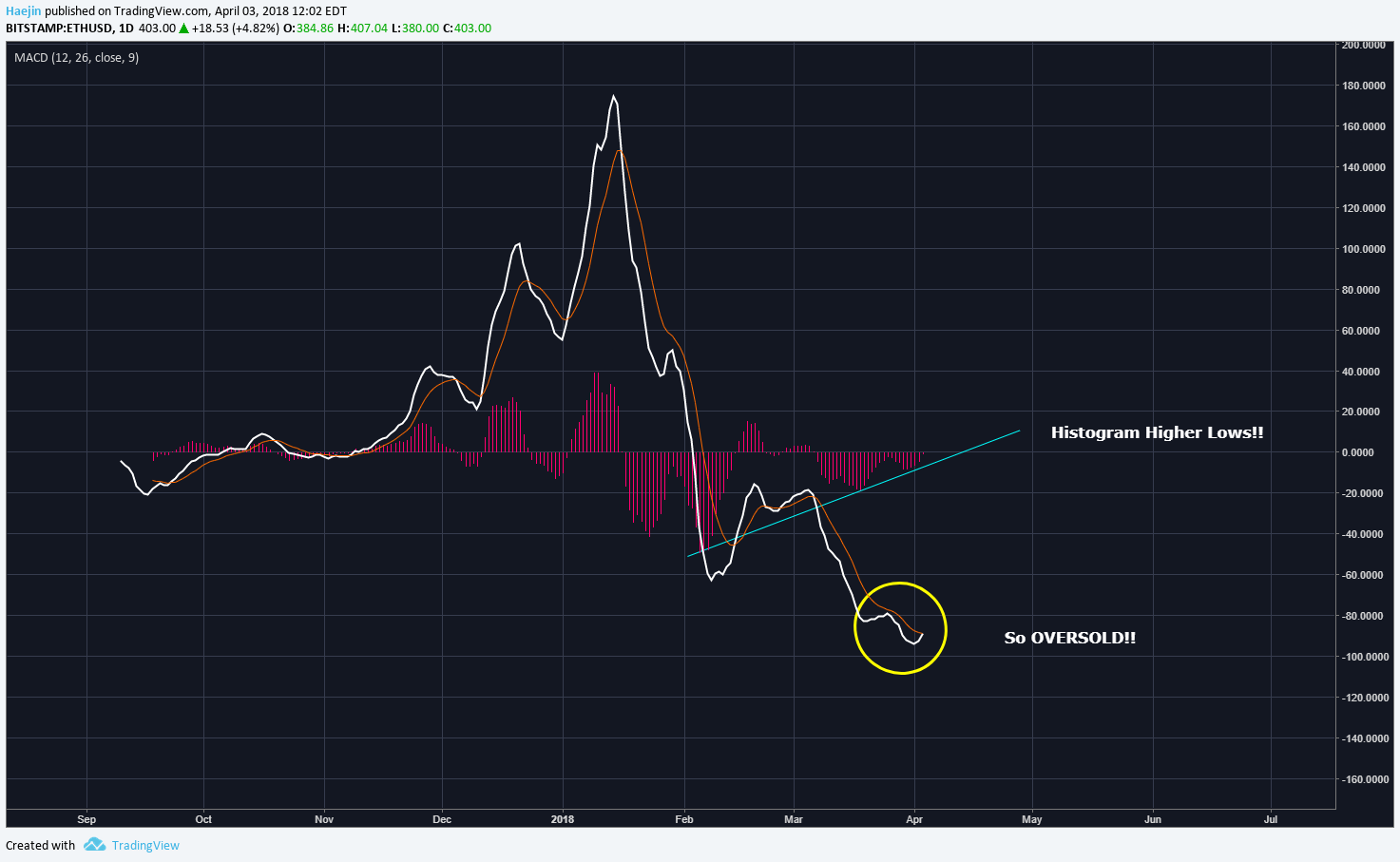 Legal Disclaimer: I am not a financial advisor nor is any content in this article presented as financial advice. The information provided in this blog post and any other posts that I make and any accompanying material is for informational purposes only. It should not be considered financial or investment advice of any kind. One should consult with a financial or investment professional to determine what may be best for your individual needs. Plain English: This is only my opinion, make of it what you wish. What does this mean? It means it's not advice nor recommendation to either buy or sell anything! It's only meant for use as informative or entertainment purposes.